Your Curated Journey Starts Here
RESERVE YOUR NEXT TRIP WITH US
The Pavilions Hotels & Resorts was inspired by 'Far Pavilions', the epic tale of two lovers who traverse the world to unite in an exquisite place where they can find true peace, a haven away from home, where they would be treated like royalty yet always feel utterly comfortable.
Started 20 years ago by the Groups passionate Founder and Owner Gordon and Danielle Oldham, the group has successfully grown to a portfolio of 9 award winning, unique and diverse hotels that entwine themselves with the culture, people and location they rest in, focused on delivering an experience more than just a room; a curated and bespoke cultural experience.
As an owner and operator of all our hotels and resorts; we understand the business intimately and continue to learn and grow the successful brand of Pavilions Hotels & Resorts, with our current and future partners.
I set out in search of Paradise. I found Paradise everywhere but left feeling something was still missing. Chasing the missing became my Quest. I searched for surprises. I found delight in places by looking at them with clear eyes. I created experiences outside and within four walls.
A Home, A Place to be. Childlike, grown-up, silly, sophisticated – I choose how to see it. I can have fun. I can be naughty. I create my universes with extraordinary people. From Boehme to high culture. My life is adventure and mystery. An embrace of Romance. 
A chance to live like a Hero.
TRAVEL BEYOND THE EXPECTED. WANT TO JOIN US?
you might be interested in..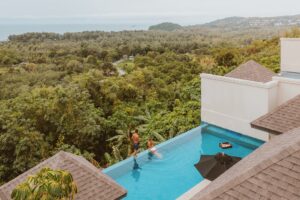 Celebrate one of Thailands most romantic destinations at The Pavilions Phuket, now with exclusive offers for Local Thai and Expat Residents, starting at THB 4,404 net*.
Read More »