reserve your next stay with us
The Pavilions Hotels & Resorts was inspired by 'Far Pavilions', the epic tale of two lovers who traverse the world to unite in an exquisite place where they can find true peace, a haven away from home, where they would be treated like royalty yet always feel utterly comfortable.
Started 20 years ago by the Groups passionate Founder and Owner Gordon and Danielle Oldham, the group has successfully grown to a portfolio of 9 award-winning, unique and diverse hotels that entwine themselves with the culture, people and location they rest in, focused on delivering an experience more than just a room; a curated and bespoke cultural experience.
As an owner and operator of all our hotels and resorts; we understand the business intimately and continue to learn and grow the successful brand of Pavilions Hotels & Resorts, with our current and future partners.
travel beyond the expected.
Download Our hotel Development Brochure
you might be interested in..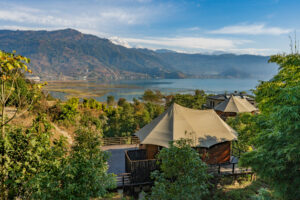 Leading eco-sustainable resort, The Pavilions Himalayas The Farm, and Lake View, is pleased to announce the re-opening of its doors on 7 March 2021, following COVID19 lockdowns and closures across the globe and proudly joins the growing list of open hotels within The Pavilions Hotels & Resorts group with an exciting getaway offer targeted towards local Nepalese domestic market to explore their stunning wilderness.
Read More »