Your Curated Journey Starts Here
reserve your next stay with us
A Getaway to the Unconventional
Life is a journey to be experienced. Our havens away from home are a place to explore your passions, expect the unexpected and connect to the world's most exciting cultures. Driven by a sense of adventure and unconventional thinking, The Pavilions Hotels & Resorts are here to help you discover more of what this big wide world has to offer.
BE BOLD
The Pavilions is not just another group of hotels; we like to be seen as a "stand-alone" group. We are different; we do not follow protocol. We like to think outside the box and be bolder. We emphasise the unique aspects of our personality as strengths. We encourage guests to be the hero of their own story and help them travel with purpose. Through our curated journeys we help guests experience their perfect trip.
WE DELIVER THE UNEXPECTED
The Pavilions offer an unforgettable level of service beyond guests' expectations. The guest experience is the core of our concept – both inside and outside the hotel from the beginning of a guest's journey to the end.
WE ARE WITTY & FUN
The Pavilions don't take things (too) seriously. Our visual identity is a mix of bright colours, playful graphic elements and typography. 
At The Pavilions, there's no need to conform to the well-trodden path. The journey is what you make it and we want you to find your own way. Discover the unexpected, plot your own course, head out to adventure. You're the hero of your story, we're just here to guide you.
We believe giving back makes the world a better place. At The Pavilions, supporting the local community and environment is at the heart of what we do. Each of our hotels and resorts upholds ethically sound and sustainable practices, helping not harming the surrounding nature and culture.
By staying with us, you can be a part of this movement. Like our places, our people are unique too. Meet locals with in-depth knowledge of the destination to personally guide you on your journey. Get acquainted with local customs and traditions for an authentic travel experience – this is the essence of The Pavillions.
you might be interested in..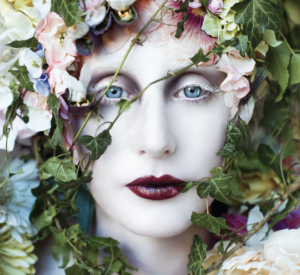 In a recent trip to Rome, I had a chance to experience some great local food at the new First Musica Hotel. The hotel is part of the Pavilions Hotels & Resorts group and has a divine location on the Prati side of the Tiber River.
Read More »