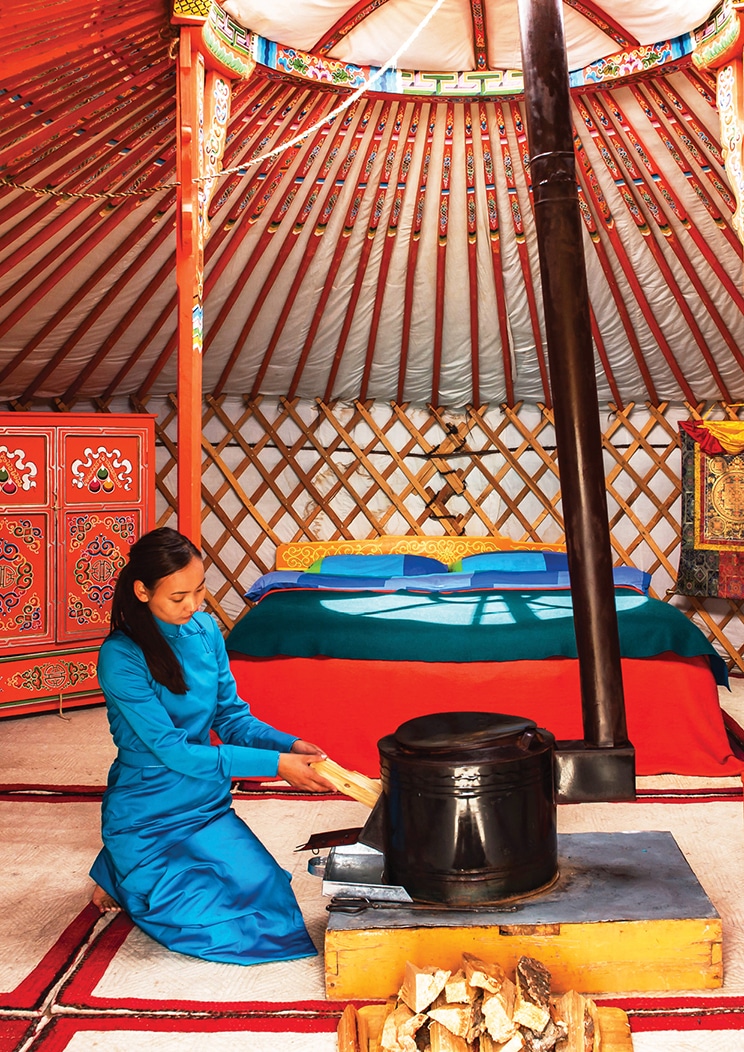 Join us for an adventure on the Mongolian Steppe. With its grassy landscapes, crystal blue skies and a local culture influenced by nomads, Mongolia is one of the most unique destinations you can travel to. There's no greater thrill than experiencing a place like nowhere else on earth, and if you have a taste for adventure and the urge to take the path less travelled, this unique Into the Wild itinerary on the Mongolian Steppe will be right up your street.
The Genghis Khan Retreat, nestled above the Orkhon River in the UNESCO protected national park, brings an extra wow factor to the wilderness, fully tailoring your holiday to deliver one of the most individual, immersive and memorable experiences imaginable.
From your arrival in Ulaanbaatar, Mongolia's capital city, The Pavilions Mongolia will arrange everything from start to finish. This includes private transfers to and from the airport, internal flights between Ulaanbaatar and Bat-Ulzii airport (30 minutes away), and luxury four-wheel drive transportation with your expert local guide.
This trip is perfect for those who want to explore every inch of this epic country – whether that's on a horseback trek through remote valleys or by foot as you uncover hidden sights missed by even many locals, this unique Into the Wild itinerary on the Mongolian Steppe will give you a taste of adventure and urge you to take the path less travelled.
The Pavilions Mongolia camp season runs from 20 June – 30 August 2022. Bookings are essential, from USD 600 per night.