Hailed as one of the most beautiful islands in the Philippines, Palawan lures in tourists along with the world's most creative minds. Its lush scenery, rich marine biodiversity, and endless adventures inspire world-renowned movies and literature
Novelist and backpacker Alex Garland wrote his cult novel "The Beach" during his 6-month stay in El Nido. It's about a young man who found a rumoured beach of tropical bliss and its secret community– parallel to travellers' experience of falling in love with the beauty of El Nido. In 2000, it was adapted into the big screen starring Leonardo DiCaprio.
The island continues to attract filmmakers and producers to shoot their masterpieces on this grand yet laidback paradise. Dive into this list of international blockbuster films and top-rated series that were shot in Palawan, Philippines.
Bourne Legacy
This is the fourth instalment of the Bourne Series Novel by Robert Ludlum and continued by Eric Van Lustbader. Bourne Legacy is an American action-thriller film following the story of fictional spy Aaron Cross (Jeremy Renner).
The film's ending shot features El Nido's famous Big Lagoon and Helicopter Island surrounded by clear emerald waters and hundred-year-old dark limestone cliffs.
Film director Tony Gilroy gave high regards to the islands saying, "Palawan is a sunny and a staggeringly beautiful place." Award-winning producer Frank Marshall admired El Nido as well. He commented that it's "the most beautiful place" he had ever visited.
Crazy Rich Asians
When faced with challenges, the ultra rich escape to Paris, Malaysia, or to the world's most luxurious destinations. Or sometimes to the "remote, untouched, beautiful" El Nido, Palawan, where the Crazy Rich Asian's fan-favourite Astrid Leong hid after a series of scandals.
"I've never seen a place like this anywhere in the world. It felt otherworldly. It felt like science fiction—you see it in 'Star Wars' in a galaxy far, far away. Those rocks are mystical and beautiful. It took my breath away," Writer Kevin Kwan shared with Inquirer PH.
He knew that El Nido's hidden lagoon would be the perfect place for his character to find awakening, with its breathtaking display of nature serving as our connection to a higher purpose. At the end of the film, Astrid stayed on the island with her son and new beau.
HBO's Westworld
Fans were elated upon seeing the "Palawan Island" signage on HBO's Westworld season 3 pilot episode last March 2020. In the shot, Bernard Lowe (Jeremy White) is seen arriving in the Palawan Islands. He conversed with a Chinese fisherman and pulled out a map to ask for directions to Westworld. Behind him was "Rizal Municipal Fish Port" signage, establishing the Palawan setting. The hit TV series is a dystopian-themed science fiction series created by Lisa Joy and Jonathan Nolan. The series is already renewed for season 4 and is expected to hit our screens by 2022.
Survivor Series
Palawan's untouched beauty is a Survivor favourite. El Nido hosted several Survivor Series from Israel (2017) and South Africa (2018). The most recent addition to this roster of countries is Russia. Putting a halt to its 10-year hiatus, Survivor Russia came back on screen in 2019 and 2020 and was set in El Nido, Palawan.
Secluded and pristine beaches are the main reasons why El Nido, Palawan, is the location of choice for Survivor producers. The franchise also heavily relies on nature and undiscovered paths, which make El Nido's scenic views ideal for nature-themed reality shows.
TV productions help boost the island's tourism and employment rate. Survivor South Africa alone hired more than 300 Filipinos to assist in the production. Most of the supplies were also bought from local businesses, increasing the island's business growth.
Moreover, the US version of "Survivor" is based on Sweden's "Expedition: Robinson", which filmed its 14th season at El Nido, Palawan in 2011.
Notable Mentions
Aside from the above-mentioned shows, Palawan was visited by the Korean Law of the Jungle crew for its Philippine episode in January 2020 and toured Coron. Netflix-hit Spanish series Money Heist also claimed that the Season 2 opening shot was filmed in Palawan, wherein Raquel (Itziar Ituño) stayed in hiding with her family and the Professor. Although it wasn't confirmed that the team flew and filmed in Palawan, the production crew made the entire location appear as a tropical island. 
Along with these international films is a Filipino independent film about Palawan's indigenous people. "Busong" directed by Auraeus Solito made it to the Cannes film festival in 2011–introducing the Philippine culture and history to the global viewership.
Explore Palawan, Explore El Nido
Find your piece of paradise in El Nido, Palawan. The Pavilions El Nido Island Resort will soon welcome tourists and tenants in 2023. The project will establish a total of 90 private ocean view villas. The luxury resort bagged two awards at the 2021-2022 Asia Pacific Property Awards as the Best Hotel Architecture and Best New Hotel Construction & Design for the Philippines last March 2021.
With the resort's high-end and artistically designed villas, you can start calling the island your home–your slice of a movie turned to reality. 
Head on to this page to know more about the available villas you can invest in. You may also connect with us on Facebook, Instagram, or Email.
You Might be interested in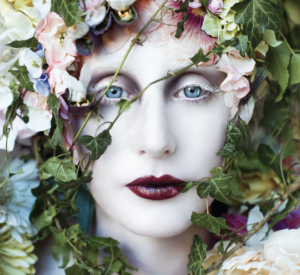 In a recent trip to Rome, I had a chance to experience some great local food at the new First Musica Hotel. The hotel is part of the Pavilions Hotels & Resorts group and has a divine location on the Prati side of the Tiber River.
Read More »