Once a year on a far outpost of the Mongolian Steppe comes one of the world's most unique luxury Ger camp experiences. Combining luxury, experiential activities and a breathtaking landscape, The Pavilions Mongolia pop-up camp offers a once-in-lifetime escape back to nature.
Glamping brings all the things we love about camping – remote locations, the heart of nature, the freedom of sleeping under the stars – and combines it with modern comforts we can't live without. But a glamping trip with The Pavilions Mongolia is just as much about the location and the experience as it is a luxury camping trip.
From June to September each year, The Pavilions hosts a very special pop-up summer camp in partnership with Genghis Khan Retreat. Bringing extra wow factor to the Mongolian wilderness, this glamping retreat delivers a once-in-a-lifetime experience on one of the earth's last wild frontiers. For the lucky few get to experience this seasonal adventure, a chance to connect with one of the world's last nomadic cultures, an abundance of adventurous activities and a bit of rest and relaxation await.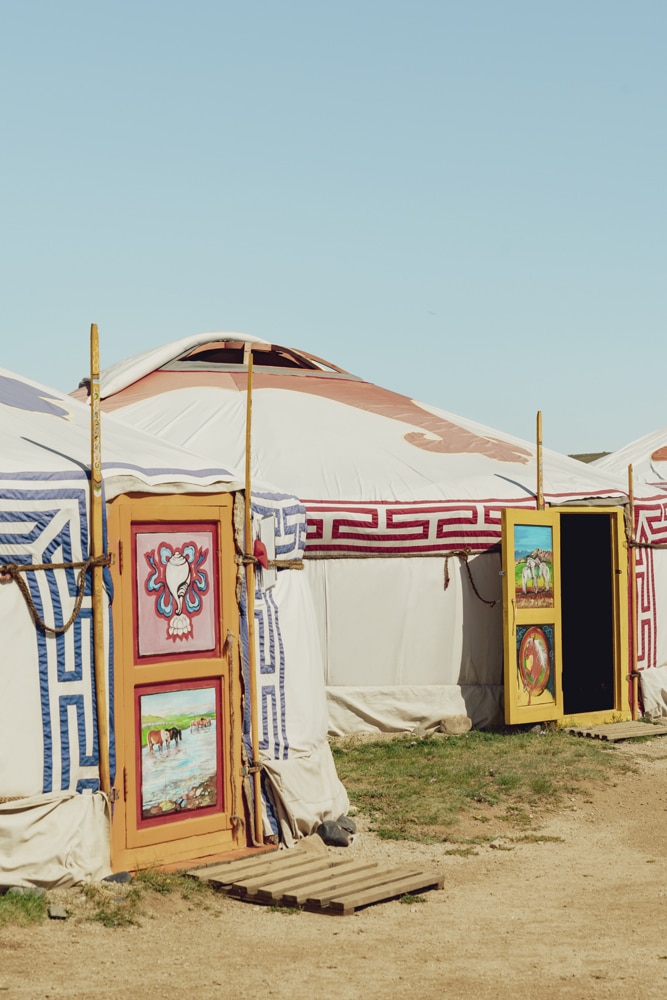 A Luxury Ger Camp on the Mongolian Steppe
As you arrive Mongke Tengri camp, a neat row of ornately-painted Gers rises from the grasslands of Mongolia's Orkhon Valley National Park to welcome you. Modelled on traditional Mongolian Gers, there's a true authenticity to these unique lodgings. Inside, traditional interiors feature unique Mongolian accents brought up to speed with modern luxuries – from a wood-burning stove to cashmere blankets – providing all the comforts of the modern age.
The camp is a throwback to an earlier era when nomads roamed the grasslands and adventurers trekked across the truly remote steppe carrying everything they needed for the journey with them. But at The Pavilions Mongolia retreat, all you need to do is show up. The all-inclusive experience means everything is taken care of, from transportation to lodging to dining, as well as a wide range of adventure activities. And to maintain the camp's wildness and ensure a true connection with nature, the exclusive destination is limited to just 25 guests at any one time.
Experiential Activities
The Pavilions Mongolia pop-up camp not only delivers the childlike wonder of camping in the great outdoors, but offers a range of exciting activities that make the most of the remote and precious landscape that lies 360-kilometres west of the Mongolian capital of Ulaanbaatar.
Get acquainted with a true Mongolian pastime by heading out on horseback to natural and historical wonders, or on a half-day ride to visit a Mongolian nomadic family to witness an authentic slice of life on the steppe. Get the adrenaline pumping with mountain biking, rock climbing and hiking, or take in the vast grasslands from the water on a kayaking expedition. Overlanding adventures include overnight trips to cultural and historical landmarks, museums and monasteries, each enriched by the knowledge of expert guides.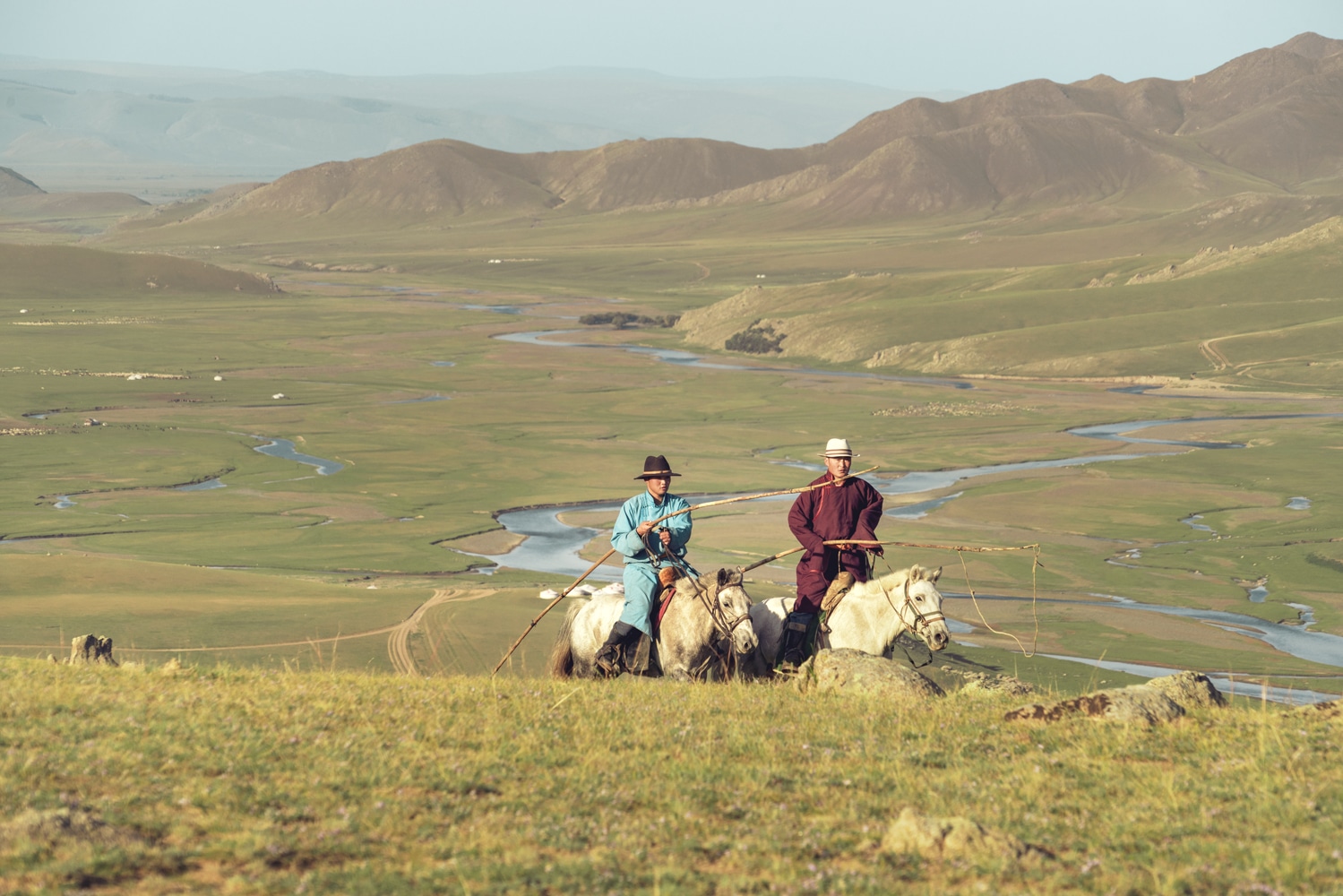 There's the chance to discover true Mongolian traditions, too, by witnessing the annual Naadam Festival, with spectacles such as horse racing, wrestling and even the chance to put your new-found skills to the test in an archery shootout. Discover the true sport of the steppe at a thrilling polo match with local Mongolian players, or, back at camp, experience a Mongolian cultural evening hosted by an award-winning Mongolian pianist, throat singers and contortionists.
Whether you stay for 7 nights or desire a bespoke Mongolia itinerary for 10 days, The Pavilions Mongolia can create a unique plan delivering everything you want to experience.
Rest and Relaxation in Total Luxury
The rarity and remoteness of this pop-up camp encourage interaction with the wilderness in a pure way, and the quiet of nature makes this an ideal place for some rest, relaxation and reflection. Get introspective and rise and shine each morning with sunrise yoga overlooking the valley, read a book in the company of the vast steppe, or indulge in a bit of pampering from the camp's onsite masseur or resident Shamen. Mongke Tengri is an ideal place to unplug, leave the stresses and worries of every day back home and truly get away from it all.
The Pavilion's Mongolia pop-up camp is designed to let you experience Mongolia in a way few travellers get to witness it. It's a once-in-a-lifetime experience focusing on experiential activities, authentic lodgings and the very best service all taking place on the edge of nature amongst one of the world's last nomadic cultures.