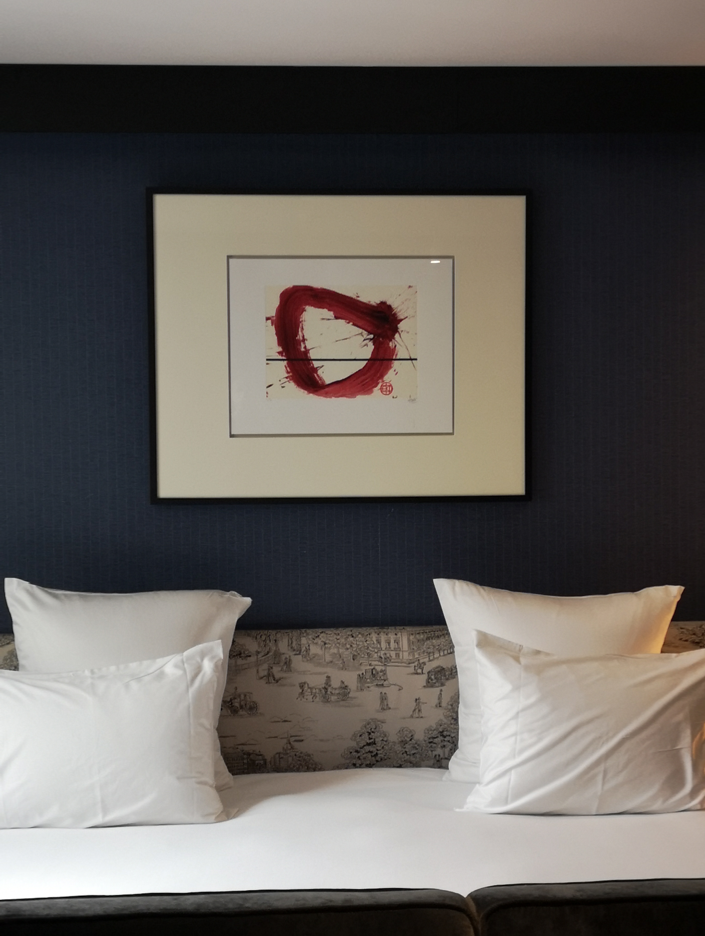 The Pavilions Madrid, one of the most iconic hotels in Spains' capital, collaborates with Taller del Prado Art Gallery to transform the building into a space for contemporary art.
Located in the centre of Madrid and just a few steps away from Spain's most important museums and art galleries, The Pavilions Madrid has opened its doors to an exhibition that includes 64 pieces from Taller del Prado Art Gallery's wide collection.
Among the works selected by curator Francisco Molina, there are lithographs and engravings made by renowned Spanish contemporary artists such Rafael Canogar, Luis Feito, Eduardo Chillida, Ouka Leele and Joaquin Capa. The exhibition also includes original posters designed by artists like Pablo Picasso, Joan Miró, Antoni Tapies, created for their own exhibitions.
Taller del Prado gallery has its origins in the historic "atelier" founded by Blanca Escrivá de Romaní at 26 Prado street, where Francisco Molina came up with the idea of a space where all the artistic expressions were mixed up. Since then, they have been devoted to promoting graphic arts at national and international levels through different activities: publishing books about the most influential Spanish artists who have worked with a wide range of techniques and organizing outstanding exhibitions.
Their magazine ENIGMA – inspired by historical ones such as VERVE and DERRIÈRE LE MIROIR – act as a vehicle for conveying its objectives.
The collection is displayed in The Pavilions Madrid's stunning lobby area and in the rooms where guests can appreciate these beautiful artworks.