A one-of-a-kind experience in the Himalayas, The Pavilions Himalayas is nestled away in the foothills of Nepal, offering an authentic local eco-experience with spectacular bespoke Curated Journeys ready for guests to ignite their inner adventurer.
The Pavilions Himalayas offers guests a variety of local adventure experiences with the 'Into The Wild' Curated Journey, designed to bring travellers closer to nature. From hiking through Mount Machhapuchhre and other Annapurna and Dhaulagiri peaks to rafting or kayaking through Seti Gandaki, there's something for every outdoor lover on this trip.
5 DAYS 4 NIGHTS PRICED AT USD$ 570 PER GUEST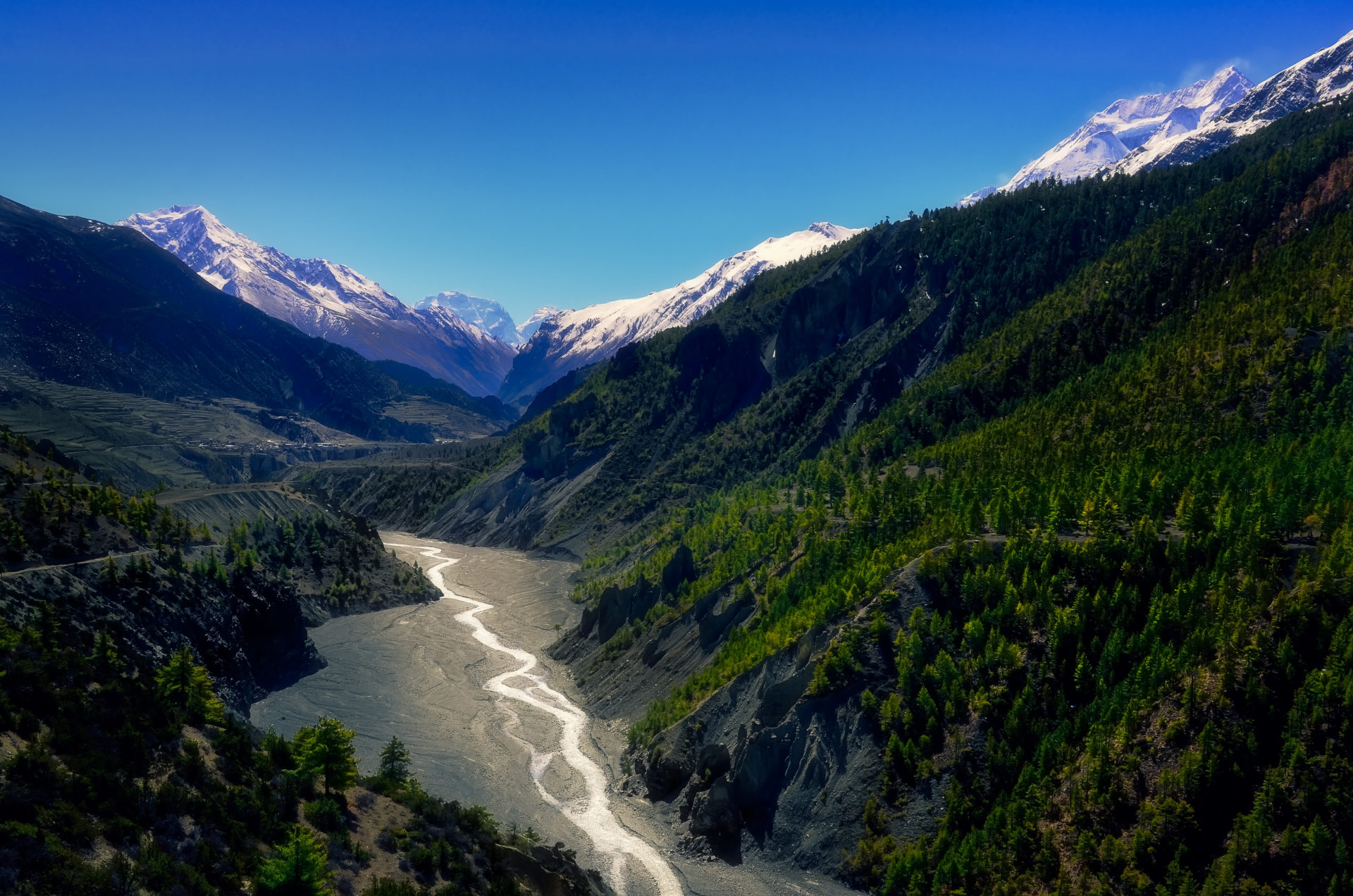 DAY 1
Set the tone for your holiday by setting out on a challenging mountain biking trail in Pokhara. Put the pedal to the metal as you whizz past views of Fewa Lake with 360-degree vistas of the Annapurna Mountain range. You can take a chilled out bike ride along the lakeshore if you're more of a leisurely rider than an adrenaline junkie. Cross through paddy fields and grazing land on this relaxing cycling trail. Best suited for novice to intermediate riders, cycle as near or as far as you like on a route ranging from 25 to 45 km.
Back at the resort, you deserve some pampering. Reward yourself after an intense day exploring in the state-of-the-art spa. Expert therapists are on hand to give you some R&R, soothing away aches and pains so you'll be ready to adventure again tomorrow. Dhaulagiri peaks on the lake surface as you cross
DAY 2
Swap the monotony of the treadmill for a scenic full-day hike to the Peace Pagoda. The shrine is a vantage point with spectacular views of the
Annapurna range and Pokhara city – trust us when we say that aching legs and burning thighs are sufficiently rewarded! What goes up must come down, and as you venture downhill to Phewa Lake, the beautiful views stay insight. Take in the reflection of Mount.
Machhapuchhre and other Annapurna and Dhaulagiri peaks on the lake surface as you cross it by boat returning to the resort to enjoy a selection of delicious dishes from the resort's eco-farm. An authentic farm-to-table experience, the menu changes weekly based on the freshest ingredients available from the farm.
DAY 3
Untamed rivers and never-ending thrills await you this morning. Choose from rafting or kayaking through Seti Gandaki and have the adventure of a lifetime. The route takes you right through the city's heart, with plenty to discover around every twist and turn (seasonal) as you go with the flow. As night falls, freshen up before heading out to dinner.
Just 30 minutes from The Pavilions Himalayas, Fresh Elements is rated the number one restaurant in the Lakeside area and worth the short drive. There's plenty on the menu to satisfy whatever you're craving, and with vegan and gluten-free options, there's something for everyone.
DAY 4
Rendez-vous with your expert hiking guide who is ready to accompany you on your full-day hike to Ramadi via the typical Nepalese villages of Mattikhan, Ramkot, Kupinde and Khalse. One of the best routes in the valley set out to explore unpaved tracks and subtropical forests before enjoying a picnic lunch in the company of nature. You can't have too much of a good thing; enjoy round two in the tranquil spa or relax by the pool on some much-deserved downtime.
DAY 5
Wake up to a leisurely breakfast, ready for departure to the domestic airport for the flight back to Kathmandu.