Your Curated Journey Starts Here
reserve your next stay with us
When it's just you and your significant other, nothing is better than sharing a love affair in Thailand. Sandy beaches, beautiful waters and exotic island life come together to make Phuket one of Thailand's most loved-up destinations. With this Just The Two of Us itinerary, you're guaranteed to experience the romantic side of the island.
On arrival, we'll pick you up from the airport and take you to the hotel. Take some time to settle in before embarking on your romantic journey. Treat yourself to a 90-minute massage in the privacy of your villa – just what you need to unwind for the evening and soothe out any post-flight discomfort.
Adventure awaits on a trip to Chok-Dee Island. Thirty-minutes from the east coast of Phuket, embrace the wind in your hair as a local long-tail boat charters you to this private and secret escape. The island is beyond romantic – white sand beaches, palm trees and crystal clear waters. Spend your time enjoying its delights before heading to a restaurant for the freshest seafood.
After your fun-filled day, return to our safe haven and ascend to the highest point of The Pavilions Phuket into the ultimate perch over paradise. 360° Bar is the island's most iconic sunset hotspot and pre-eminent home of creative drinks, infinite vistas, mellow grooves and the perfect sunset over the Andaman sea.
Rise, shine and start your day with a little something exotic. With our signature floating breakfast, served in the luxury and comfort of your private pool, all you need to do is get out of bed and slip into your swimwear– perfect!
In the afternoon, let us take you to a hidden spot on Northern Layan Beach National Park for an indulgent champagne brunch. Set in splendid isolation on a tranquil stretch of pristine sand, relax, enjoy and set the pace of your afternoon to the gentle rhythm of the lapping waves.
After freshening up at the hotel, head to The Plantation Club's luxurious indoor space, cooled by a gentle ocean breeze coming through the French windows, or dine under the stars on the comfortable al-fresco deck. Treat yourself to a first-class menu that exclusively features fresh produce grown in Pavilions' Garden or by local farmers who grow their produce ethically.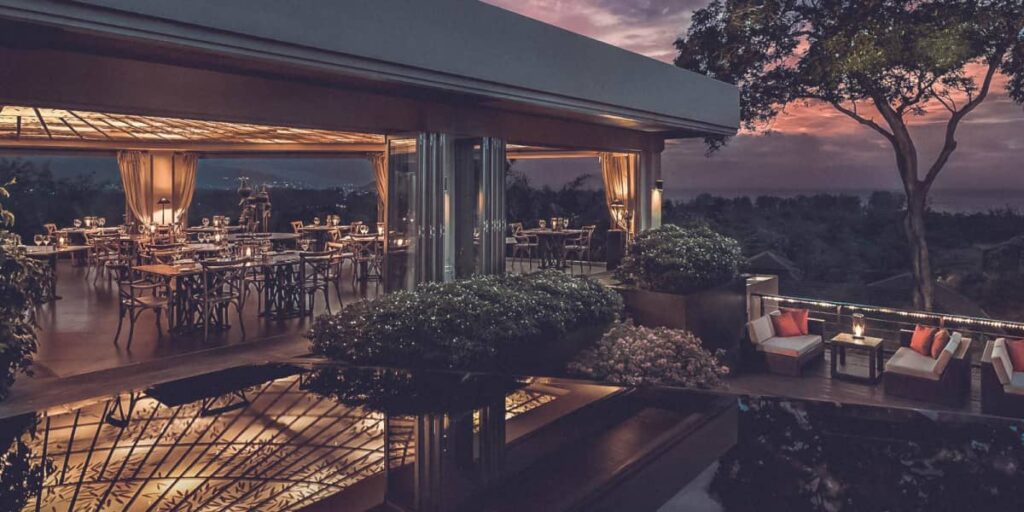 After taking a slow morning to experience the island's slow pace of life, head out to explore some hidden sea caves. Guided by the original team who first mapped the caves in 1989, you'll discover the secret wonders of four caves before enjoying a Thai seafood dinner at sunset. Then it's time to return to your kayak tour for an unforgettable night experience
The Pavilions Spa is the perfect sanctuary to restore body, mind and soul. Surrounded by lush tropical gardens, the spa features a lap pool, yoga pavilion and air-conditioned treatment rooms. Indulge in soothing signature treatments and massages, complete with a private bath experience that is simply out of this world. For a special last evening, it could only be a intimate in-villa culinary experience. Let us set the table and the mood for a romantic candlelit dinner for two on your private terrace. With a passionate Thai Tasting menu paired with fine wines and served by our gracious wait staff, you'll be falling in love all over again.