Customisations Complete: Children's Bunkroom
Customisations Complete: Private Onsen & Sauna
FEBruary 2022 Construction updates
Over the winter, the team has made significant progress completing the resort facilities which will house the reception, restaurant and bar. With the structure complete, visitors will notice the stunning two-hundred-year-old structural beams along with touches of mid-century modern fixtures and lighting. Set to complete this spring with plans to open once border crossing becomes more frequent.
january 2022 Construction updates
Handover of Villas B-C took place on 25/01 and will be welcoming visitors come March.
NOVEMBER 2021 Construction updates
November saw the first four villas completely air and wind tight, with the special onsen and children's bunk room installed in Villas B & C. We are on track for a very Merry Christmas, with all of the villas being handed over on 25th December 2021. Link to our website to secure you January 2022 and February 2022 bookings!
September 2021 Construction updates
Villas B – D are on schedule to completion December, 21. The beautiful Kominka Clubhouse Facilities are up, with 200 year old beams strong and restored. Onsen water found at 484 – 703m and 747 – 756m.
July 2021 Construction updates
We're delighted to bring you exciting new video updates of development in Niseko. Foundations are complete for our three new resort villas and the elevations are up; we're beginning to see the full structure of these stunning villas set in the majestic beauty of Nisekos' striking lush nature. 
Tsurara Villa will feature an onsen room with an infrared sauna and relaxation room, while Konayuki Villa will feature a four-bed bunkroom play area for kids. Good news regarding the onsen digging, we are on track and getting close to water!
NEW CUSTOMISATION OPTIONS
The Pavilions Resort Villas are now more customisable with a pricing breakdown. If you are interested in choosing an off-plan personalised villa tailored to your needs, don't hesitate to get in touch with us or download the information sheets.
June 2021 Construction updates
Foundations have been laid for three more resort villas which will be complete and ready for sales and renting by Dec 2021. Even more exciting news is that the foundation of The Pavilions Niseko clubhouse containing reception, restaurant, bar and library will be commencing the second week of June. As of 26th of May you will see the onsen drill seeking our natural onsen water source.
April 2021 Resort construction updates
With our first resort villa, Awayuki, complete and fully powered, we prepare to break ground in April/May on the resort facilities Kominka, which will finish later this year. We have approval to dig for our onsen and will begin digging simultaneously with the construction of the Komina.  
Some great news for our Ginto and Resort Villa owners, onsen water will be available for purchase to turn your personal villa 'Yokusou' into onsen. Resort Villa owners will soon have the option of adding either a spa room, bunker or man cave to the layout as well as a host of additional upgrades. More information on these options will be made available soon. 
We look forward to welcoming everyone to The Pavilions Niseko Resort soon!
an update from our founder and owner
We are pleased to announce that underground power infrastructure is completed and the internet is operating for The Ginto Residences and The Pavilions Niseko Resort sites. Connection instructions for people breaking ground will available soon on our website.
KOMINKA RESORT FACILITIES PROGRESS
With the site levelled and the infrastructure trenches dug, road works will commence this June. Shortly after that, you will see the foundations for the Kominka and resort villas. 
The interiors preserve the understated elegance of traditional Kominka style while iconic plush Scandinavian furnishings warm up the space and bring the comfort of modernity.
Lounge by the fire in the coffee salon or enjoy a cocktail at the apothecary-inspired bar.
Still on track to open this season.
With development approval granted for the resort villas and kominka resort facilties, The Pavilions Niseko is on track to complete this season.
Click the videos to the right to see infrastructure works and road words for the resort.
Internet and Power Installation
We are pleased to announce that underground power infrastructure works have begun for The Ginto Residences and The Pavilions Niseko Resort sites.
In the coming months, you will notice regular works carried out on-site, beginning at the northeastern part and continuing to the resort site. Hokkaido Denko has assured that the site will be fully powered by 01 October 2020.
Additional information to note:
Main power is being drawn from Highway 343 (main entrance of the site);

Power works to complete by 01 October 2020;

Any trees standing four meters from the road will be removed to make room for power pillar boxes and underground cables;

All Plots will be allocated a total of 20 kilowatts per residences as per Aza-Yamada (Kutchan Town) standards; 
By way of reference, our three Ginto Villas (Keyaki, Katsura and Hinoki) utilize between 15-19 kilowatts.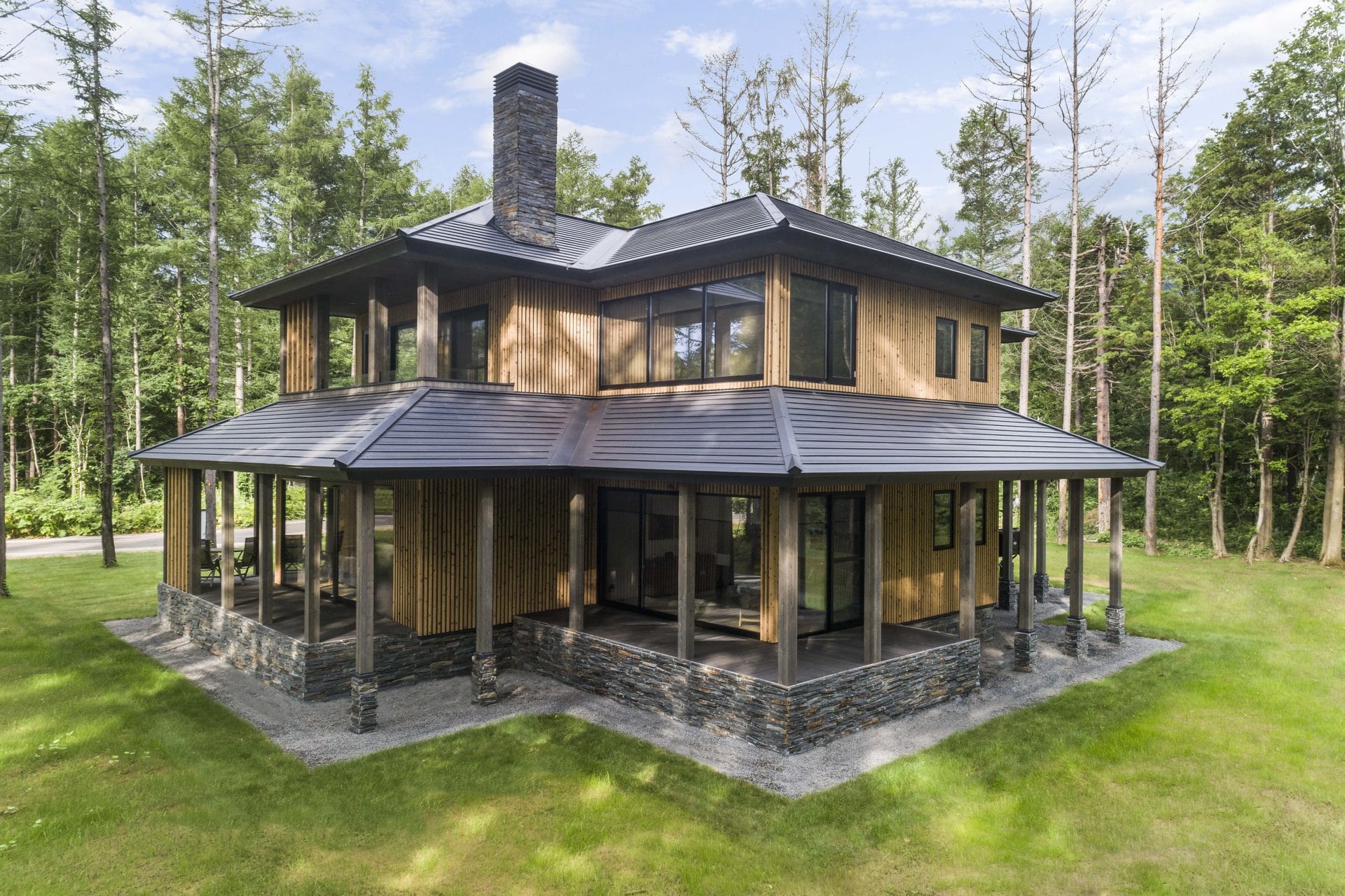 Ginto Villa Approval Process Update
We have received a surge of design approval requests in the past few months. Please remember that the approval process requires two stages of approval to be granted by The Pavilions Niseko prior to submitting plans to the local authorities for a building permit. As it is the owners' responsibility to conform to these guidelines and all covenants, The Pavilions Niseko recommends: 
Submission of the concept designs with a minimum of 3 external views; and 

Submission of a minimum of 3 external CGI's and one landscape design.
Suggested time allowance time of 4-6 weeks as amendments may be required in order to comply with the design code.
Once written approval from The Pavilions Niseko is received, owners may proceed to submit plans to the local authorities for a building permit. The Pavilions Niseko is not responsible for delays caused by nonconformance. Please refer to the SIM and the Sales Contract for the covenant legal reference. All Owners are required to complete building within 24 months of breaking ground.
Submit plans to [email protected]
Download the full set of The Ginto Residences Design Code and Building Covenants
Interim Internet & Power Back-Billing
Interim Internet & Power Back-Billing
Currently, The Pavilions Niseko pays the cost of the generators. However, we will back bill the clients the cost of standard electricity charges based on their actual consumption once the power goes in. Therefore, once the electricity is in, we will ask the contractors the total KW used during the build then based on their usage rates for the same months the following year we will back bill them for Winter 2019/2020. These invoices we will send directly to management companies to get approval from the clients.
Similarly for the Internet, The Pavilions Niseko pays the cost of the WiFi boxes. These will also be back billed once we have actual internet monthly fees to base the cost on.
BIOGRAPHY ON KOMINKA CONTRACTOR
Imoto Construction LL, Established in 1985
Specialising in Buddhist temples, shinto shines, and Japanese old houses/kominkas.
Design, Construction, and Renovation of wooden houses
Repair, Renovation, Relocation of old houses
Repair of earthen store houses
Design, Construction, and Renovation of Buddhist temples and Shinto shrines
Necessary items production for temples and shrines such as mirror stands or frames
CEO: Imoto Masahiro
2007 Approved as a traditional architect of Takumi (Skilled master carpenters)  by Gifu prefecture
2017 Approved as a master carpenter of Hida Takayama