Your Curated Journey Starts Here
reserve your next stay with us
The First Roma Dolce hotel will officially open on Rome's Via del Corso near the Piazza del Popolo on March 1. This marks the second hotel in Italy's capital city owned and operated by The Pavilions Hotels & Resorts, joining The First Roma Arte.
you might be interested in..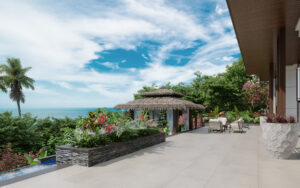 The Pavilions Hotels & Resorts has announced the signing of El Nido Beach & Spa Resort. The 96 key pool-villa luxury resort is being developed on the white sandy beaches of El Nido on Palawan island, Philippines. When completed, the ten-hectare beachfront estate will boast panoramic tropical ocean views, an adventure park, dive centre, waterfalls and adventure walks, Pavilions signature spa & wellness facilities, and unique dining experiences.
Read More »