Your Curated Journey Starts Here
reserve your next stay with us
phuket sandbox information
Thailand Pass is suspended for all new TEST&GO  applications, except Phuket Sandbox, Applicants who have received their Thailand Pass QR code can enter Thailand before 15 jan under the scheme they have registered.
YOU CAN STILL TRAVEL INTO PHUKET WITH PHUKET SANDBOX 7 DAY STAY, SEE OUR OFFER
Update 10/01/22:
From 11 January, 2022, international travellers will be able to travel to Thailand under the Sandbox programme, and can choose to undergo their mandatory 7-day stay in either Krabi, Phang-Na, Phuket, or Surat Thani (only Ko Samui, Ko Pha-ngan, and Ko Tao). Guests can enjoy the area and province they're staying in and not be limited to their room during this time. After 7 days, guests can enjoy the rest of Thailand.
All travellers must make sure that they arrange everything in order before applying for the Sandbox Thailand Pass. This can include, but not limited to, a vaccination certificate, a pre-arrival negative RT-PCR test result, prepaid 7-night's accommodation in an approved hotel, prepaid RT-PCR tests for when in Thailand, and insurance policy with coverage no less than US$50,000.
Travellers must stay at least the first 7 nights within a Sandbox destination if planning to continue the journey to other destinations in Thailand. If staying less than 7 nights, the traveller must leave Thailand to another country immediately.
OFFICIAL THAI EMBASSY DETAILS ON SANDBOX
---
Phuket SandBox Requirements
***Full vaccination at least 14 days prior to your departure to Thailand and not more than 12 months.
Important Things to Remember
You must stay in a SHA+ accredited hotel in Phuket only.
You must fly to Phuket from abroad. No transit in Bangkok.
If you are staying less than 7 nights in Phuket, you must fly out of Phuket to an international destination.
If you are staying for 7 nights/days or more in Phuket,  you will then be able to travel to any domestic destination in Thailand.
The Pavilions Anana Krabi & The Pavilions Phuket are SHA Certified.
The Pavilions Hotels & Resorts strive for continually enhancing the guest experience. The health and safety of guests and staff being the highest importance, achieving SHA Certification is a sentiment to the efforts being established as the resort starts to welcome guests back to paradise.
A NEW WAY OF LOOKING AT CLEANLINESS
We have reviewed our policies and practices across all areas of our hotels to continually ensure we meet or exceed the WHO recommended standards. We are working with local government health departments, our hygiene product suppliers and implementing any new standards or requirements they have to ensure our guests' health and safety.

The Pavilions Hotels & Resorts has always prioritised the health and welfare of all guests and staff, new measures and policies have been implemented enhancing the luxury hotel groups' already high standards by ensuring we are aligning ourselves with The WHO recommended global requirements and local government regulations in the developing situation of COVID-19.
The Tourism Authority of Thailand (TAT), in collaboration with the public and private sector partners, introduced an "Amazing Thailand Safety and Health Administration: SHA" certification aimed at elevating the country's tourism industry standards, develop confidence among international and domestic tourists and to prepare Thai tourism operators to be ready for the return of tourism post-COVID-19; The Pavilions Phuket has met the criteria outlined and has been certified as of 30 June 2020.
The evaluation methods and methodology of assessment for tourism establishments and services to be certified with the Amazing Thailand SHA certification will cover five key areas:
Tourism establishments and services must strictly follow the COVID-19 control guidelines by the Department of Disease Control, Ministry of Public Health.
The safety of attractions and facilities with development plans or operating procedures that focus on ensuring tourist safety while maintaining local culture and promoting interaction between local communities and tourists.
The safety of attractions and facilities with development plans or operating procedures that focus on ensuring tourist safety while maintaining local culture and promoting interaction between local communities and tourists.
Hygiene and sanitation in tourism establishments and services; such as homestays, lodges, souvenir shops and restaurants.
Convenience, cleanliness, and safety of linkages between communities and attractions, as well as the safety and health standards of transportation, including private cars, public buses, and airlines.
The confidence in tourism personnel in tourism establishments, including tourist safety and security protocol.
Our Commitment to Health & Wellbeing 
As we navigate through COVID-19, The Pavilions Hotels & Resorts will continue to embody the philosophy that provides guests with our iconic service excellence, whilst maintaining the highest hygiene standards to safeguard the health and wellbeing of all guests and colleagues. We have enhanced elements of our operational strategy to ensure we can safely uphold the highest level of personalised service.
Health Checks and payments
All guests and suppliers will receive temperature checks on arrival; we seek the understanding of individuals with a temperature of +38 degrees celsius or those who are displaying symptoms, to reconsider immediate travel plans. Our team are also able to assist with doctors appointment if required. Contactless payment is also available to reduce physical interaction.
Increased Sanitation
We partner with international hygiene specialists and embrace the best practices in cleaning standards. We have implemented additional hygiene standards and practices, including masks for all team members, rigorous training on enhanced refuse, waste, and disposal management with licenced contractors.
Enhanced Housekeeping
Increased duration of housekeeping services to encourage more comprehensive cleaning of our rooms. We strive to be immaculate and take extra precautionary measures, with special attention devoted to high-touch points such as glassware, telephones, control panels, bathroom handles.
Safe Distancing
We have reconfigured all public spaces to facilitate safe distancing without compromising our service and style. A minimum 1.5m safe distance is also communicated throughout our hotels and resorts.
Improved Food & Beverage Safety Measures
We adhere to HACCP principles, the internationally-recognised hallmark of excellence for food preparation and hygiene.
Upkeep of Recreational Centres
Our Spas and Fitness centres continue to welcome guests with a prior reservation. Appointments will be staggered to set aside ample time for deep cleaning of facilities in-between treatments. We are committed to keeping our pools safe for swimming by elevating our cleaning protocols while maintaining a healthy PH and chlorine level.
you might be interested in..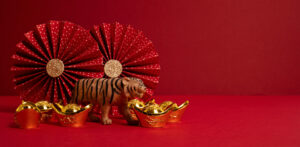 As we welcome the Chinese New Year Of The Tiger, we uncover the meaning, luck, rituals', and cultural mythical stories this Zodiac brings.
Read More »