We seek for talented People and creative minds
The Pavilions is not just another group of hotels, we like to do things differently. Just as we encourage our guests to be the hero of their own travel story, the same goes for your career with us. We know the strength of our hotels is the distinctive personality they each bring, and it's the same with our staff. If you're ready to bring your unique style and spirit to ensure guests find their perfect getaway, why not explore a career with The Pavilions?
you might be interested in..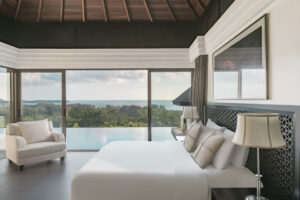 The Pavilions Phuket adds another trophy to the cabinet by being crowned Best Luxury Resort in Phuket by the esteemed Lifestyle Luxury Awards, and continues the testament to the luxury resort team's ongoing efforts to provide guests an unforgettable experience.
Read More »