Your Curated Journey Starts Here
reserve your next stay with us
A NEW WAY OF LOOKING AT CLEANLINESS
We are reviewing our current policies and practices across all areas of our hotels to continually ensure we meet or exceed the WHO recommended standards. We are working with local government health departments, our hygiene product suppliers and implementing any new standards or requirements they have to ensure our guests' health and safety.
Our Enhanced Policies
The Pavilions Hotels & Resorts has always prioritised the health and welfare of all guests and staff, new measures and policies have been implemented enhancing the luxury hotel groups' already high standards by ensuring we are aligning ourselves with The WHO recommended global requirements and local government regulations in the developing situation of COVID-19.
For the safety of both our guests and staff, we have decided to reduce the operations of all of our hotels for the time being. Please see the most up to date information on this below.
EUROPE HOTELS
The Pavilions Rome, The First Roma Arte: Open

The Pavilions Rome, The First Roma Dolce: 

Open

The Pavilions Amsterdam, The Toren: Open
The Pavilions Madrid: Open
ASIA RESORTS
The Pavilions Bali: Closed
The Pavilions Phuket: Open

The Pavilions Himalayas: 

Open

The Pavilions Mongolia: Opening for 2022 season: 20 June – August 30 2022.
The Pavilions Anana Krabi: Open
Our Commitment to Health & Wellbeing 
As we navigate through COVID-19, The Pavilions Hotels & Resorts will continue to embody the philosophy that guests our service excellence, whilst maintaining the highest hygiene standards to safeguard the health and wellbeing of all guests and colleagues. We have enhanced elements of our operational strategy to ensure we can safely uphold the highest level of personalised service.
Health Checks and payments
All guests and suppliers will receive temperature checks on arrival; we seek the understanding of individuals with a temperature of +38 degrees celsius or those who are displaying symptoms, to reconsider immediate travel plans. Our team are also able to assist with doctors appointment if required. Contactless payment is also available to reduce physical interaction.
Increased Sanitation
We partner with international hygiene specialists and embrace the best practices in cleaning standards. We have implemented additional hygiene standards and practices, including masks for all team members, rigorous training on enhanced refuse, waste, and disposal management with licenced contractors.
Enhanced Housekeeping
Increased duration of housekeeping services to encourage more comprehensive cleaning of our rooms. We strive to be immaculate and take extra precautionary measures, with special attention devoted to high-touch points such as glassware, telephones, control panels, bathroom handles.
Safe Distancing
We have reconfigured all public spaces to facilitate safe distancing without compromising our service and style. A minimum 1.5m safe distance is also communicated throughout our hotels and resorts.
Improved Food & Beverage Safety Measures
We adhere to HACCP principles, the internationally-recognised hallmark of excellence for food preparation and hygiene.
Upkeep of Recreational Centres  (Asia only)
Our Spas and Fitness centres continue to welcome guests with a prior reservation. Appointments will be staggered to set aside ample time for deep cleaning of facilities in-between treatments. We are committed to keeping our pools safe for swimming by elevating our cleaning protocols while maintaining a healthy PH and chlorine level.
We are pleased to share with you our new flexible booking terms on future bookings, we look forward to welcoming you back soon:
Applicable to new reservations, all channels.

Modification policy: 14 days prior to arrival

Modification charges: change of dates and length of stay may result in a rate change. 

Payment policy: 14 days prior to arrival

Cancellation policy: 14 days prior to arrival
Please feel free to contact us for any further information and clarifications. Please stay safe and positive; we will overcome this crisis together, and when we do, we look forward to creating your next Curated Journey.
you might be interested in..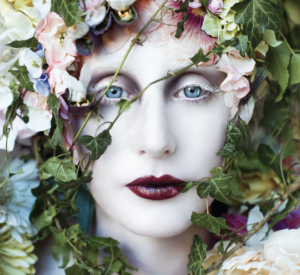 In a recent trip to Rome, I had a chance to experience some great local food at the new First Musica Hotel. The hotel is part of the Pavilions Hotels & Resorts group and has a divine location on the Prati side of the Tiber River.
Read More »