reserve your next stay with us
Relax & Rejuvenate
Stay 7 nights or more in a Spa Suite, Upper Pool Access Suite, or the stunning Lower Pool Access Suite and receive a complimentary one time 1 Hour Spa Massage Treatment.
you might be interested in..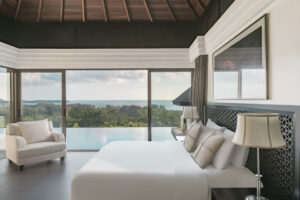 The Pavilions Phuket adds another trophy to the cabinet by being crowned Best Luxury Resort in Phuket by the esteemed Lifestyle Luxury Awards, and continues the testament to the luxury resort team's ongoing efforts to provide guests an unforgettable experience.
Read More »